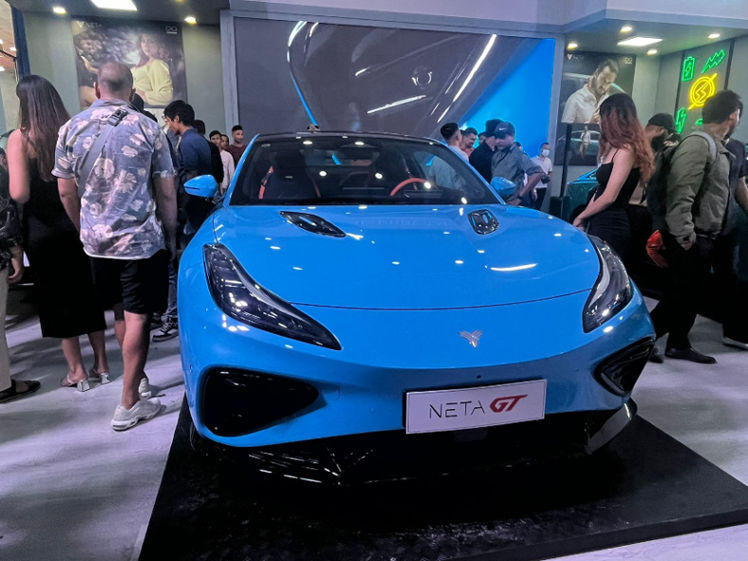 Neta has unveiled its latest electric sports car, the GT, at the 2023 NADA Auto Show. The new electric sports car will be powered by a 78 kWh battery pack paired with a 339 kW motor, providing an impressive maximum range of up to 580 km. In China, the GT comes in both two-wheel drive and four-wheel drive versions, but it might be exclusively offered in the four-wheel drive configuration. However, eager fans will have to wait a bit longer as the company plans to launch this electric sports car in 2024 (around Baisakh).
The GT is a two-door four-seater electric sports car that is based on the Shanhai platform. The electric sports car measures 4715 mm in length, 1979 mm in width, and 1415 mm in height, along with a wheelbase of 2770 mm.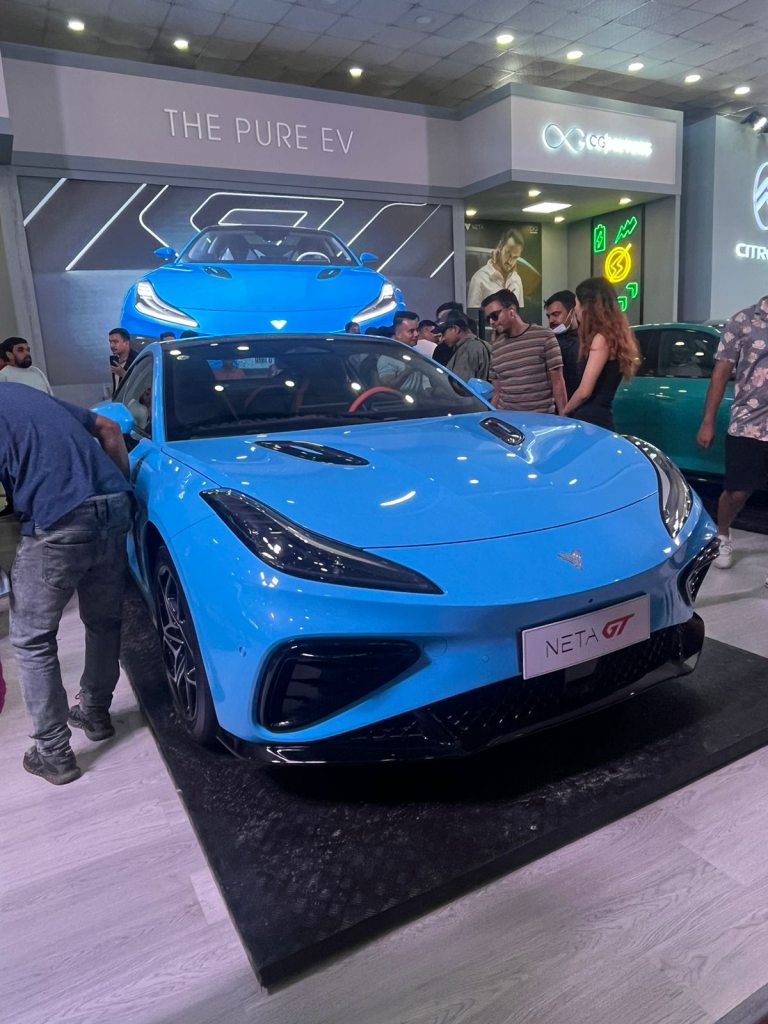 In terms of design, the front of the GT is highlighted by sleek and captivating headlights, along with a front bumper featuring a three-segment style that enhances aerodynamics. Moving to the rear, this electric sports car sports circular taillights, a departure from the typical continuous design, and it's equipped with an electric spoiler to elevate its sports car appeal. Inside, the GT boasts a minimalist design complemented by a striking black and orange color scheme. It also features a three-spoke steering wheel, a generous 17.6-inch vertical touchscreen, a convenient wireless phone charging pad, and frameless windows, among others.
CG Motors, the official distributor of Neta EVs in Nepal, has not disclosed the specifications or pricing details of the Neta GT yet. However, given that it is priced at $31,084 in the Chinese market, fans can anticipate it to be priced at around Rs 1 crore in Nepal.